STREAMLINE® is a family-owned business. Started by Richard and joined by brother Mike in 2005 the company has gone from strength to strength, based on the simple philosophy of putting the customer first.
Richard and Mike grew up in one of the most scenic parts of the world – Somerset West, South Africa – and worked in a family business there too, where they learned some fundamental business principles. The family immigrated to the beautiful southwest of England in June 1999. Entrepreneurs at heart, it wasn't long after moving to the UK that they were both hankering for something they could call their own.
Working in Plymouth at the time, their chance came in November 2005 when they were given the opportunity to hive off the high reach window cleaning section from a janitorial business they worked in.
The brand STREAMLINE® was born.
Starting off in a rented building of 800 square feet (pictured on the right) and with limited capital, they quickly gained a reputation from their 'can do' attitude to be able to provide solutions for window cleaners, based on the then-new waterfed pole cleaning methods.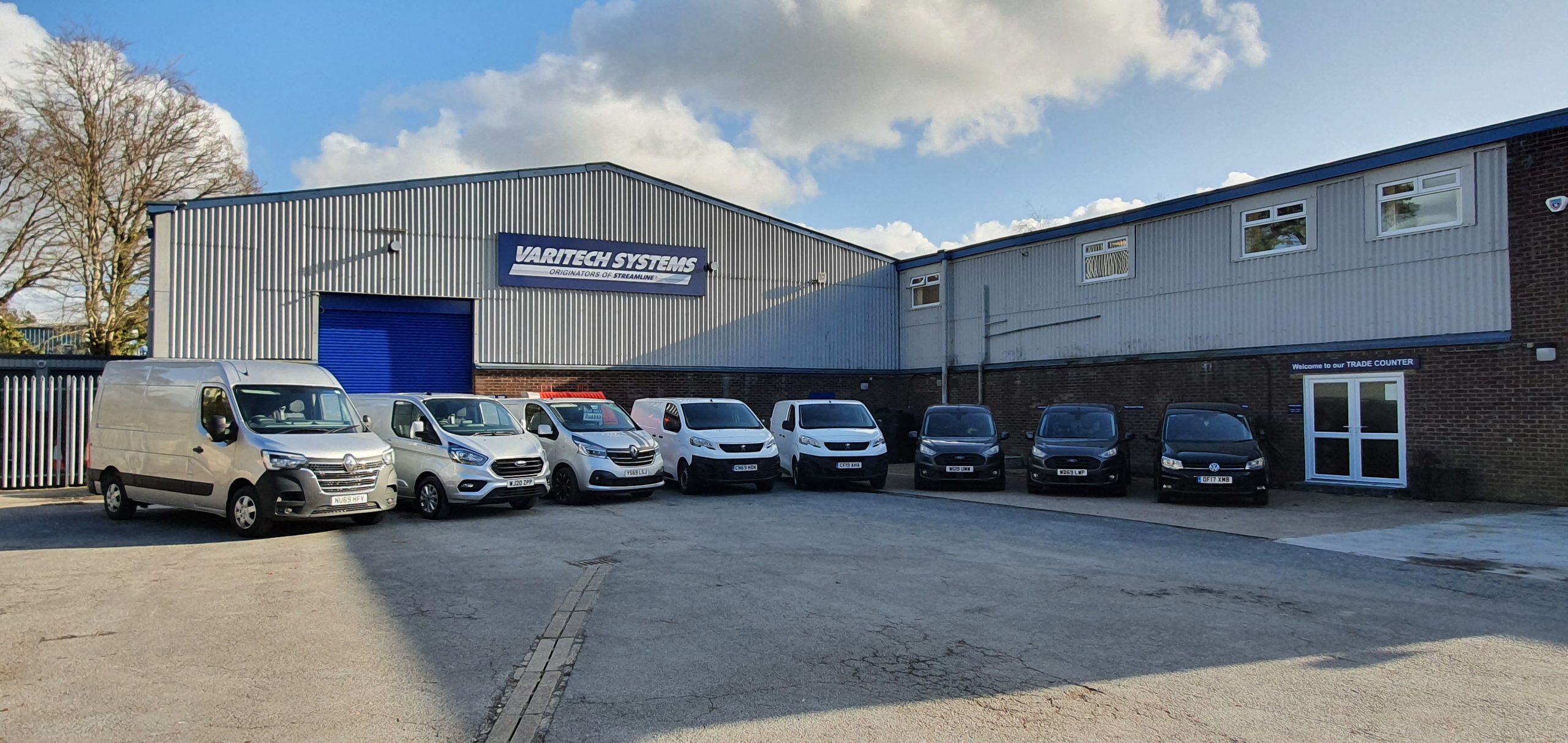 Within 18 months they had outgrown the 800 square foot Plymouth facility and were on the lookout for larger premises. A 6,000-foot unit became available in Heathfield, near to where Mike lived. This provided the springboard to take STREAMLINE® to the next level and was home to the brand for the next 8 years.
Now in a 25,000-foot facility in Heathfield, STREAMLINE® is well-positioned for growth, serving clients throughout the UK, Europe, the Middle East, and beyond. As in many family businesses, the second generation has joined by default; and it is thanks to their energy and passion too, along with other great members of the team, that STREAMLINE® is ready to reach new heights.
Richard's love for sales and marketing; and Mike's passion for product development and the technical aspects of equipment have proven to be a winning combination in bringing STREAMLINE® to where it is today.